Category Archives:
MTT Plays
30th May 2017

Our main aim here at Murdering The Text is to assist you in raising much needed funds for your group or cause.
Our extensive catalogue of plays offers a perfect opportunity to combine a little (or more) profit with a fun event that will entertain your cast as much as your audience.
We offer murder mysteries, non murder mysteries (no dead bodies, just a crime to solve), our full length murder mystery play Slay Bells and even a pantomime, our version of Cinderella.
We also provide a Custom Written Script Service, should our current plays not fit with your cast, stage or event theme, working with you to create a script to suit your needs.
Many of our current plays have been custom written for our customers, our recent 'A Brush, with Death' being just one of them.
So, you've held a murder mystery event and it went down a storm. In fact, it went so well that you'd like to do it more often. Add your group's details to our list of Amateur Dramatics Groups for Hire to perform Murdering The Text plays. We regularly publicise this list on Facebook and Twitter (in addition to here on our website), completely free of charge.
Finally, having acted in these plays ourselves, we're more than happy to share our experience of how you can enrich your events and raise extra funds beyond your ticket sales. With each event pack that you buy, we'll send you a free fundraising sheet listing suggestions linked to each particular play, plus some general ideas that will apply to most amateur productions too.
Have I missed anything? If so, just drop me an email. I'd love to hear from you.
Fiona
21st March 2017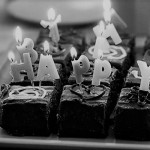 That's right – twenty years old. To celebrate two decades of murder mystery fundraising success, I'm working on a new murder mystery play based in the Hotel Tarantella where our first play, The Tangled Web took place. This time round, we're in the 1980s, not the 1950s, but three of the original cast will be back. Will they survive this time?
I'll have more news soon on not only the play itself, but also who will be performing it in 2017.
22nd June 2014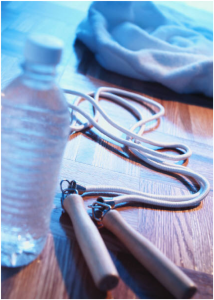 "Stretch and breathe. Are you with me, ladies?"

Priscilla Vincente, 'mature', glamorous aerobics instructor, has the world at her well-manicured finger tips. Men fall at her feet. Other women just don't stand a chance. And as for her class, she has them just where she wants them (under her thumb and paying her for the benefit). What could possibly spoil it all?
We've added another new play to our catalogue. Dead Fit, a murder mystery with added lycra, has a cast of four male and six female characters and is set at an aerobics class. Have a look.