Category Archives:
Customer Productions
8th June 2018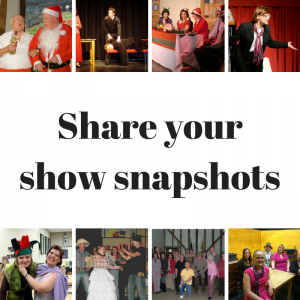 One of the best parts of running Murdering The Text is getting to see how each group makes our play their own. That's why we love to see photos of your rehearsals and shows.
If you're happy for us to display your photos, then send them in and we'll add them to the gallery on our Facebook page.
18th February 2018

Our newest play, A Brush, with Death has finally arrived on our murder mystery plays page.
Set in the 1980s, A Brush, with Death takes us back to the Hotel Tarantella, the original crime scene of our first ever murder mystery play, The Tangled Web.
A Brush, with Death had its first outing earlier this month in York, performed by the Dringhouses Dramatic Society who also performed the original show of The Tangled Web.
DDS chairman Duncan Savage told me, "The whole evening was a fund raising evening with a supper, so the audience were sat round tables which is good to write up their detective notes on. There was much laughter from the audience. We enjoyed doing the play, and from the audience we have spoken to they also enjoyed it and ask when we are doing another one. For the first time we had sold out all tickets a week before the show and had a long waiting list for returns."
By the way, if you do have a look at the play page for A Brush, with Death, you may well see a familiar face on the poster.
17th October 2017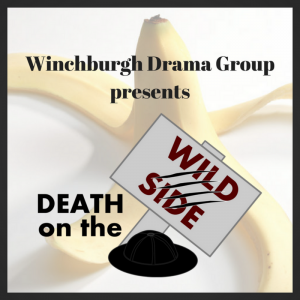 On Saturday, 11th November 2017, the Winchburgh Drama Group will perform our wildlife park whodunnit 'Death on the Wild Side'.
Everything was fine at Wild Wildlife Park until that Lucy Wild took over. Well, I say everything was fine. The wildlife park was on the point of bankruptcy, the security guard was on the take, and the animal expert wasn't quite whom she claimed to be. Apart from that though, it was all going swimmingly.
Show starts at 6.45 pm for 7.00 pm.
Venue: Winchburgh Bowling Club, Craigton Place, Winchburgh, EH52 6RW.
Tickets cost £10 and include a two course meal, with prizes for the best and most amusing answers.
Box office: Ring Ewan Hepburn on 07801 371162.
You can find the Winchburgh Drama Group's website here.