Category Archives:
News
12th April 2017

I've just finished working on the new 20 year anniversary script and I've finally come up with a title. Can you guess what it is yet? Well, of course you can after the rather large image above. The new play is called 'A Brush, With Death'.
I'm delighted with how the storyline for this play has worked out. There's a colourful cast, each with a different motive for murder.
This play will be available to buy once the first performance has taken place. I'll have more news for you very soon.
21st March 2017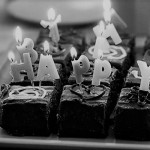 That's right – twenty years old. To celebrate two decades of murder mystery fundraising success, I'm working on a new murder mystery play based in the Hotel Tarantella where our first play, The Tangled Web took place. This time round, we're in the 1980s, not the 1950s, but three of the original cast will be back. Will they survive this time?
I'll have more news soon on not only the play itself, but also who will be performing it in 2017.
24th June 2016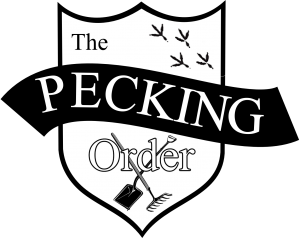 Tom, Dick and Harry use Dick's shed as a hideaway from their wives' expectations but Wendy has other ideas for the space. Will she get her way and demolish the shed to make way for her summer house? Will Harry's Star Wars collection remain safe in the attic? Will Bridget be sent away to live in a nursing home? Spend some time in the shed to find out.
Seaton Drama Group will perform our murder mystery, The Pecking Order on Thursday, 1st September 2016. The show begins at 7.30 pm. Tickets cost £2.00 per person (the play and a quiz) and are available from The Gateway Box Office (01297 625699) or Seaton Carnival Committee.
Venue: The Gateway, Seaton Town Hall, Fore Street, Seaton, Devon, EX12 2LD.
To contact, Seaton Drama Group, visit their website.