Category Archives:
News
22nd November 2017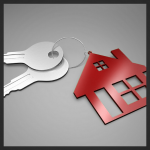 It's official. Murdering The Text has moved – albeit only 5 minutes down the road.
We're up and running though, even if we are still surrounded by unpacked boxes.
If you need to drop us a line (or cheque) by post, then please request our new address by emailing fiona@murderingthetext.co.uk
12th April 2017

I've just finished working on the new 20 year anniversary script and I've finally come up with a title. Can you guess what it is yet? Well, of course you can after the rather large image above. The new play is called 'A Brush, With Death'.
I'm delighted with how the storyline for this play has worked out. There's a colourful cast, each with a different motive for murder.
This play will be available to buy once the first performance has taken place. I'll have more news for you very soon.
21st March 2017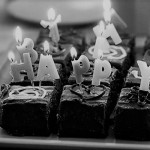 That's right – twenty years old. To celebrate two decades of murder mystery fundraising success, I'm working on a new murder mystery play based in the Hotel Tarantella where our first play, The Tangled Web took place. This time round, we're in the 1980s, not the 1950s, but three of the original cast will be back. Will they survive this time?
I'll have more news soon on not only the play itself, but also who will be performing it in 2017.