Category Archives:
Holidays
16th March 2018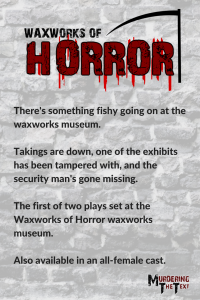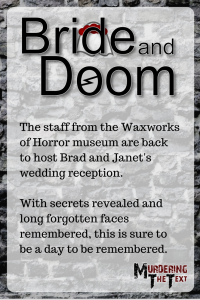 I know, I know, the weather hasn't even turn spring-like yet but planning your autumn production now leaves you with plenty of time to get things organised.
So, getting back to my original question, is it too early to plan for a Halloween murder mystery? I say, "No!" and here's how we can help.
We have two plays that would be ideal for a spooky whodunnit, Waxworks of Horror and Bride and Doom. Both are set in a waxworks museum that is reluctantly staffed by a handful of unlikely characters (there's a vampire, a zombie…).
Get in touch to order a reading copy today.
22nd December 2017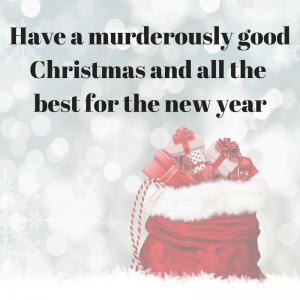 The time has come to shut up shop, grab a mince pie and wish you all the very best for the festive break.
Murdering The Text will close at lunchtime today, 22nd December, and open up again on 3rd January 2018.
See you in the new year.