Murdering The Text is 20 this year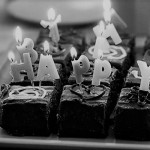 That's right – twenty years old. To celebrate two decades of murder mystery fundraising success, I'm working on a new murder mystery play based in the Hotel Tarantella where our first play, The Tangled Web took place. This time round, we're in the 1980s, not the 1950s, but three of the original cast will be back. Will they survive this time?
I'll have more news soon on not only the play itself, but also who will be performing it in 2017.