We must be doing something right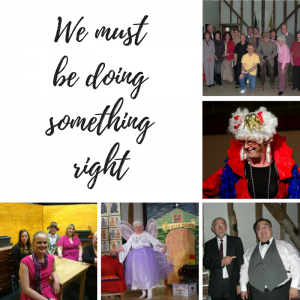 Since we started writing murder mystery scripts back in 1997, our customer base has grown from two amateur dramatics groups in the York area, to a whole range of amateur dramatics groups, small theatre companies, PTAs, schools, church groups and small charities throughout the UK and even in Canada.
We are contacted by new customers every year but we also have a community of long-time customers who return to us on a regular basis to buy our new plays, many of them custom written.
We have twenty three plays in our catalogue, including one full length murder mystery, a pantomime, two mystery scripts and nineteen murder mystery fundraiser scripts.
The majority of our plays are custom-written to suit a customer's cast, theme, setting or other available resources. In fact, working with our customers to develop a new script is one of the best parts of running Murdering The Text.
Want to know some facts about our scripts? How about our most performed plays and the latest additions to our catalogue?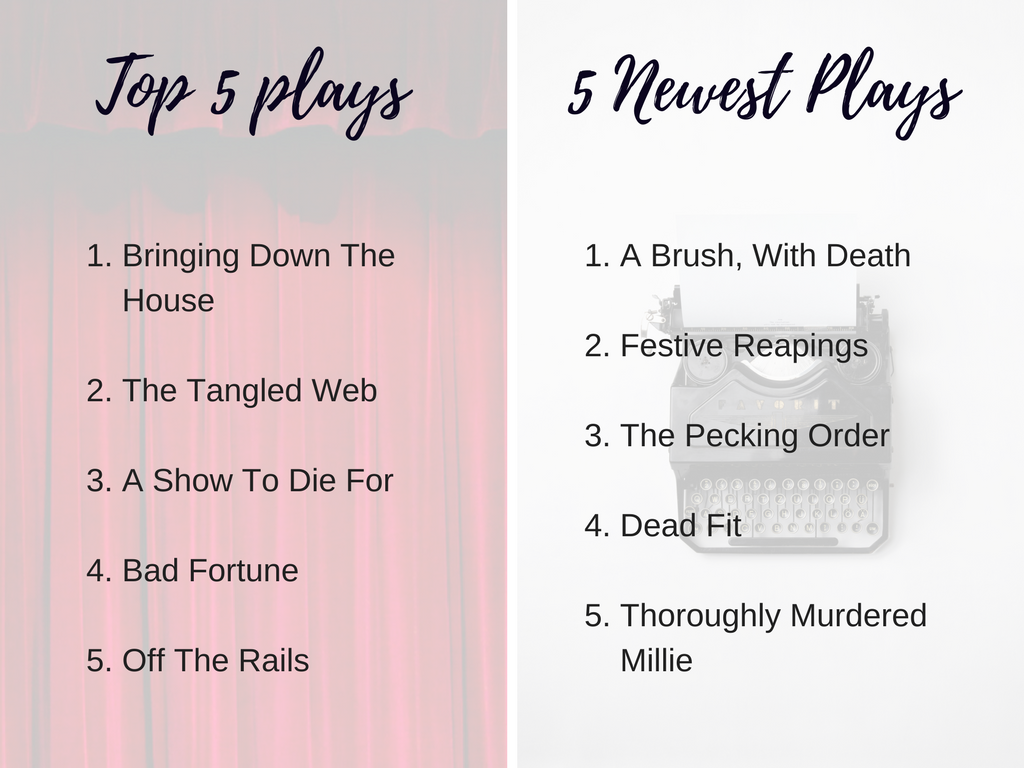 Our plays are set in the 1920s, World War Two, the 1950s, the 1960s, the 1980s and the present day.
We have two all female cast plays – Hens and an all female version of Waxworks of Horror.
We also have two sets of paired plays – Waxworks of Horror and Bride and Doom, and The Tangled Web and our latest play A Brush, With Death.
We'd like to say thank you to our loyal customers, for all your help and support over the years, and hello to any new customers. Happy to have you on board.
Twenty years has gone in the bat of a murderous eye. Here's to twenty more, an ever growing catalogue of plays, and a continuing conversation with our customers.