Taking it back to the beginning: A Brush, with Death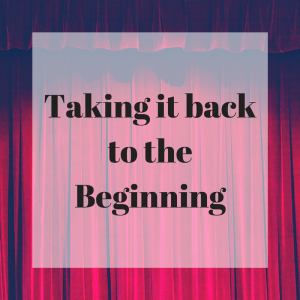 Back in March, I shared the wonderful news that Murdering The Text is 20 years old and that we would be creating a new script to celebrate.
Back in 1997, our first criminal act was The Tangled Web, written for and performed by the group Janet and I were then part of, Dringhouses Dramatic Society.
When I realised that this year was our twentieth, I instantly thought of our friends at Dringhouses and approached them about revisiting that original script.
The resulting play is A Brush, with Death, set in the same place as the original play, the Hotel Tarantella in the market town of Dedleigh, but thirty years later.
I can't tell you the fun I've had revisiting the 1980s (when I was in my twenties – am I giving too much away here?) and a handful of the characters from The Tangled Web who crop in the new play.
A Brush, with Death will be performed by DDS next year, so keep an eye out for more news about that on this blog.