Would you like a free reading copy?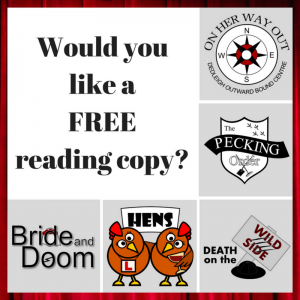 We have an exciting new offer for new subscribers to our monthly newsletter.
Click on the blue 'Subscribe' button on the right hand side of this page to sign-up to our newsletter, and we will email you the reading copy of your choice.
This is the script only. There won't be any of the accompanying documents such as the Director's Handbook, but you'll be able to get a taste of what our plays are like.
Our newsletter goes out at the end of every month, with all our, well, news from the past few weeks, including customer productions.
We will never use your contact details for anything other than the newsletter and you are free to unsubscribe at any time.
So, what have you got to lose? And who doesn't like free reading material? Just click on the blue 'Subscribe' button and tell me which reading copy you'd like to receive.