About
Fiona Phillips
When asked what she wanted to do for a living, from an early age,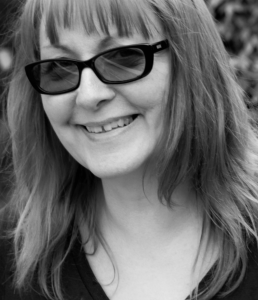 the response was always the same – write. Accompanied by this was a love for the theatre. It was therefore no surprise that in her early twenties, she found herself joining a local amateur dramatics society.
Once she had begun writing murder mysteries with Janet, it wasn't long before other local groups were asking to buy their scripts and Murdering The Text was born.
A literature graduate and freelance copywriter, Fiona splits her time between Murdering The Text, her copywriting career, working on a children's novel and blogging about writing. She lives with her family in North Wales.
Visit her writing blog here.
Janet Kilgallon-Brook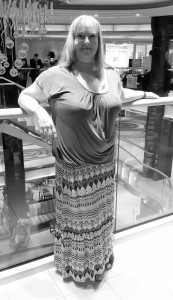 Born in York, Janet first became interested in theatre while at college. She joined a local drama group, Dringhouses Dramatic Society where her love for treading the boards grew. She met her husband through the group and fellow MTT writer, Fiona.
"Probably one drunken night, trying to think how we could raise money for the group, we came up with the idea to do an evening of murder.  Fiona and I got together and wrote our first murder mystery. It was based on characters from a favourite music album. Ideas soon jumped into our heads and the plot was born. The script came together over more wine and we were ready. "
Several scripts down the line, Janet moved to Berkshire and is now a member of a local am dram group, KATS. She acts, directs, makes costumes and writes. She works at a GPs surgery.
"If I have any advice for people wondering whether to have a go, it would be 'do it'. You don't know until you try."
Paul Phillips
Manchester born Paul is influenced by all things amusing – Douglas Adams, Terry Pratchett and Bill Bailey to name but a few. In 2001 he combined talents with Fiona to create A Show To Die For, the first of several co-written plays. He likes to think outside the comic box.