FAQs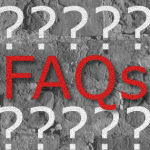 So, you've flicked through our catalogue of plays and you've had a look at the prices but you still have unanswered questions. That's exactly why we set up this Frequently Asked Questions (FAQs) page.
We hope you'll see your question listed on this page but if not, then don't hesitate to contact us at fiona@murderingthetext.co.uk
We're here to help.
10 reasons to hold a murder mystery
What does a murder mystery or mystery event pack contain?
How much do your scripts cost?
How do I pay? You can pay by cheque or PayPal. You can find full details here.
How long will it take for my order to arrive? Once we receive your payment, your order will be posted or emailed within 5 working days.
Can I order an emailed copy? Yes, all orders are delivered by email unless you wish to pay extra for a printed and posted copy. You can find full details here.
Is there a difference in cost between an emailed copy and a posted copy? Yes, printed and posted copies incur an extra charge. You can find full details here.
Can I order reading copies? Yes, emailed event pack reading copies cost £5.00. You can find full details here.
Do you have a newsletter? How can I subscribe to it? We email out a newsletter at the end of each month. You can subscribe to it by leaving your details here.
What have past customers said about you?
How did Murdering The Text start?